Staying Connected with DAS and Its Impacts on Healthcare
As a society, we are more connected than ever. Our phones have become a major part of our lives and, for most people, it's a given that they'll be able to contact their friends and family at a moment's notice. Unfortunately, the structure of large buildings, such as hospitals, can sometimes interfere with reception, leaving patients isolated in areas that otherwise have good coverage.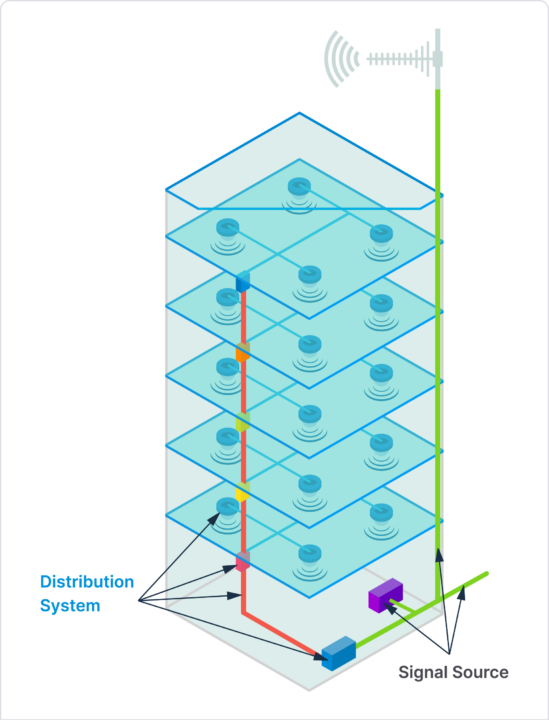 To solve this dilemma, many healthcare facilities work with companies such as Prime Connected, to improve reception throughout their buildings using Distributed Antenna Systems (DAS). These installations allow for clear cellular reception throughout  large buildings, so patients aren't left disconnected from the outside world and friends and family don't have to hunt through the building for the only corner with service.
In this blog, we'll cover the benefits of installing DAS in your facility—and why Prime Connected is particularly well-equipped to handle the installation.
Distributed Antenna Systems
A Distributed Antenna System is a system of low-power connection points spaced throughout a broad area—usually a large facility such as a hospital or an office building. Normally, the structure of a large building will interfere with cell signals, and this system helps solve that problem.
Most people reading this can probably remember a time when they couldn't get a solid signal and had to go to a stairwell or leave the building to chase their connection. DAS prevents this game of hot-and-cold by covering the area with closer connection points that redirect the signal to a larger external antenna, giving the area much more even coverage.
Oftentimes, installation of these systems will be paid for by cell phone companies who are hoping to keep their coverage stable no matter the location of their customers. For many healthcare facilities, the obvious benefits to patient satisfaction make this installation a clear win-win deal.
DAS Keeps Patients in Touch
A spotty network can cause plenty of problems for hospitalized patients and their families at a time in their lives when communication is extremely important.
Just being in the hospital for an illness or injury alone can affect the emotional state of patients. Add to that a sense of isolation when they're unable to stay in contact with friends and family. Studies show an increase in depression and anxiety in patients during hospitalization, so it isn't hard to imagine how being cut off from friends and family could worsen those symptoms. Smartphones and other electronic devices give patients some access to the outside world, even when friends and family are unable to visit.
And even those who care about the patients are often eager for information  when they can't be onsite. It's very important for those friends and family members to stay connected to keep others informed about the patient's status—particularly in the case of ICU patients who are unable to communicate for themselves.
Installing DAS in your facility can alleviate these problems, leaving patients much more satisfied. But that's only one benefit—DAS can also ensure that vital emergency information reaches patients, families and the professionals who need it.
In either case, not being able to communicate with the outside world can lead to a great deal of frustration for patients and their families, which can have a major negative impact on patient satisfaction and, ultimately, a healthcare facility's bottom line.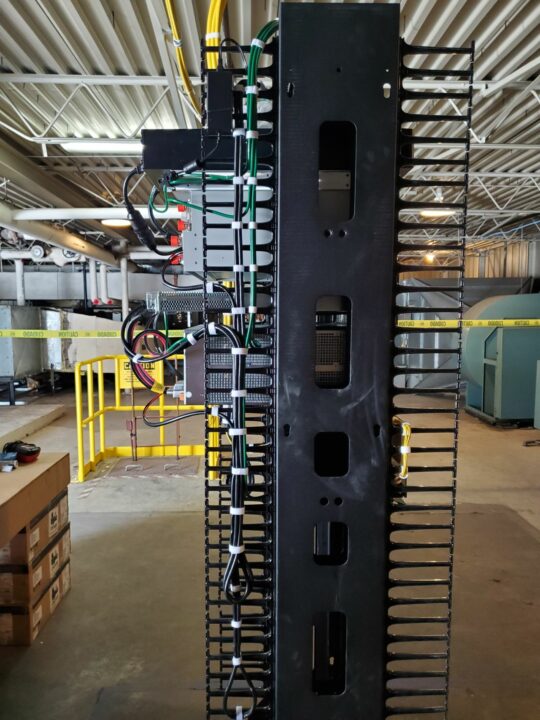 Emergency Services and DAS
Another benefit of having a clear signal throughout your building is so that emergency messages—such as weather alerts, amber alerts, and so on—can reach everyone in the facility, and they can act accordingly.

DAS isn't limited to boosting cellular signals, either. The technology can also be used to boost the signal for two-way radios, which allows first responders to keep in contact with their teams in an emergency. In some places, laws even require buildings of a certain size to have this kind of technology so first responders can have access to the information they need to keep everyone safe.
Between legal requirements, safety benefits and the obvious improvement to patient and employee satisfaction, it's easy to see the benefits of DAS. But installing a system of this size can be quite the undertaking—especially in a delicate environment such as a healthcare facility. Fortunately, you have access to expert installers like Prime Connected who are well-equipped to take on the challenge.
Prime Connected is the Perfect Fit for DAS Installations
At Prime connected, we have over a decade of experience installing DAS in facilities across the country. We partner with a number of organizations and work as hybrid contractors, not only handling the direct installation and testing of the equipment, but also  contracting local organizations when needed for things such as getting power to the systems or the construction necessary to keep the equipment connected.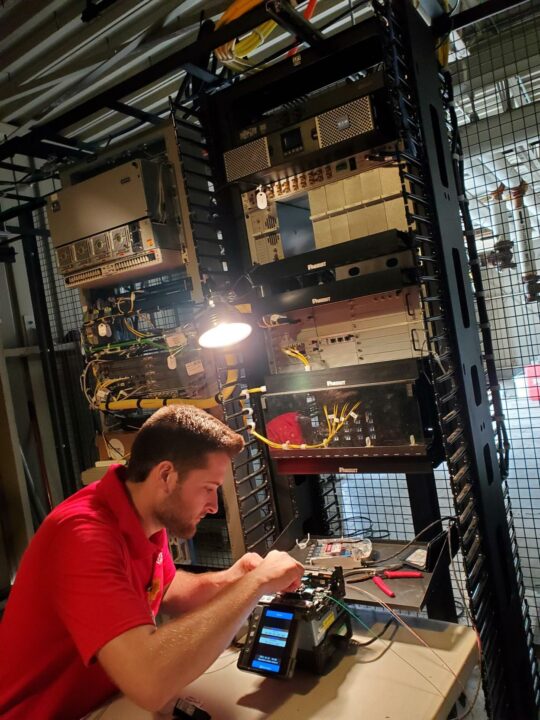 We screen and train our workers to ensure they're well-equipped to work in a healthcare facility, where their work might be interrupted by an emergency, and where they will be held to strict regulations to keep patients safe.
It is also important to keep local and state requirements in mind any time you're installing radio equipment. That's why Prime Connected has a dedicated compliance team that helps ensure our work is up to code and complies with laws and regulations.
We're proud of our vast experience working in healthcare facilities and the resources we have on hand that allow us to do an excellent job, no matter where we work. DAS is just one of the many different systems Prime Connected helps install in hospitals all over the country. If you want to know more about how Prime Connected can make your installation project go smoothly, have a look at our website or call us at 1-844-851-8585. Together, we can make sure your healthcare facility is supplied with the equipment you need to keep people comfortable, safe, and connected.